If you are unfamiliar with a kilt then don't worry because I'm about to describe it to you. A kilt is simply a piece of garment that is around the length of the knee cap and is typically worn by men. It is also known as the national dress of Scotland. Many people confuse kilts with skirts and I'm going to be completely honest here and they do look a little alike but in the same way, very different from each other. The skirt is available in a variety of different colors and fabrics whereas a kilt isn't. It is mostly available in wool fabric with tartan patterns.
Nowadays, you will see modern kilts (it is a branch derived from the original tartan kilts) that are available in all sorts of colors, styles and they don't have tartan patterns on them.
Even if you are a true Scottish lad, it can be often difficult to remember how to wear a kilt properly with all the necessary accessories. But don't worry anymore because we are here to help you! We've written this special guide to help those in need and we ensure you that after reading this guide, you are going to be able to wear kilt properly on any ocassion.
How To Wear Kilt
So, let us start with the kilt itself. Unlike jeans or trouses, kilt should be worn above our navel. It is worn that way so that it can be dropped down to the middle of your knee cap.
If you want to wear your kilt properly then make sure that it should be wrapped around your body. You need to also make sure that the pleats are on the back side and the aprons should be overlapped. Another thing to keep in mind is that the fringes should always be on your right side.
Sporran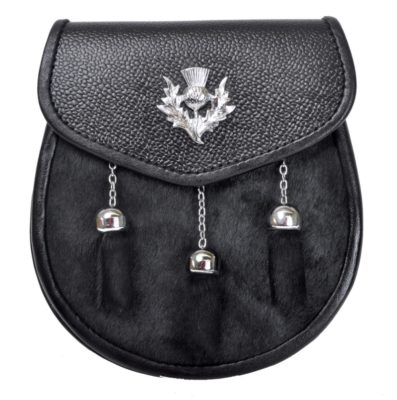 Sporrans should be worn just a little below your belt bucke or waistcoat. There are few sporrans that comes with two loops that are then tied on the back of your kilt. Sporrans are available in two types, one is a Dress Sporran and another one is Semi-Dress Sporran. If you are going for a formal look then Dress Sporran should be your number one choice. However, if you are seeking a casual look then Semi-Dress Sporrans will help you achieve that. If you are interested in knowing more about Sporrans then don't forget to checkout our article.
Kilt Pin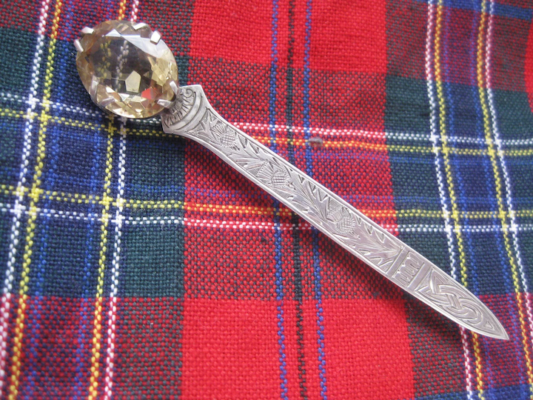 A kilt pin is a type of pin that stops the apron from flapping in a windy day. It is a common misconception regarding kilt pins that they are made to pin down the two layer of aprons together. Kilt pin should be placed about an inch above the bottom and the side of the kilt. Although, you can put the kilt pin on either side of your kilt, it is totally up to you. If you'd like to know more about these amazing little kilt pins then don't forget to checkout our article specially written on kilt pins.
Belt and Buckle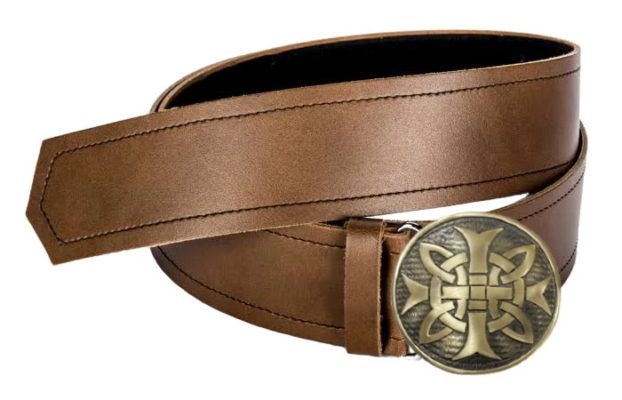 The belt and buckle are usually wider than usual belts and you should only wear them with a waistcoat. If you are thinking of wearing it without a waistcoat then be prepared to face criticism from patriotic Scottish people.
Shirt and Tie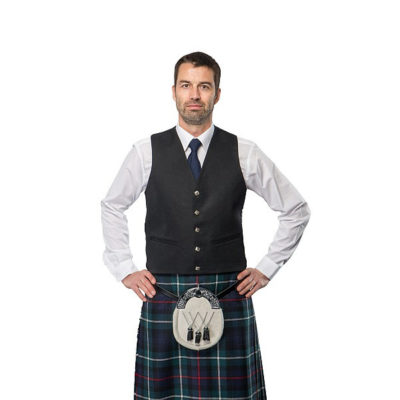 If you are going for a more traditional look then you should definitely checkout Ghillie Shirts. If you don't know what they are then let me explain it to you in the simplest possible words: they are big loosely fitted shirts with winged collars. However, you can also wear a normal shirt with a straight tie.
Jacket and Waistcoat
If you are going for a formal look then a Prince Charlie Jacket and vest would be a good option. When wearing a jacket, leave the buttons open to show off the waistcoat's buttons. It will give a really stylish look to your whole outfit. If you would like to know more about what kind of jackets to wear with kilts then go checkout our comprehensive guide.
Kilt Hose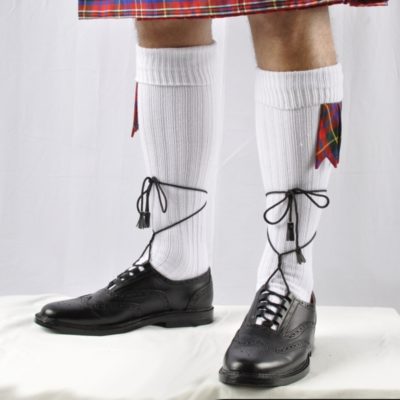 They are a type of socks that are only meant to wear with a kilt. Kilt hose are a little longer than everyday-wear socks and they should be worn just below the bottom of your knees. When wearing the kilt hose, you should try to fold them down from the top.
Kilt Flashes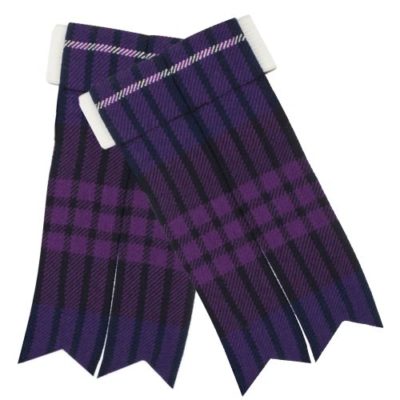 Kilt flashes should match with your kilt. They are available in bunch of tartan patterns or plain solid colors to match the color or texture of your kilt design. The kilt flashes should be worn on the outside of the calves.
Sgian Dubh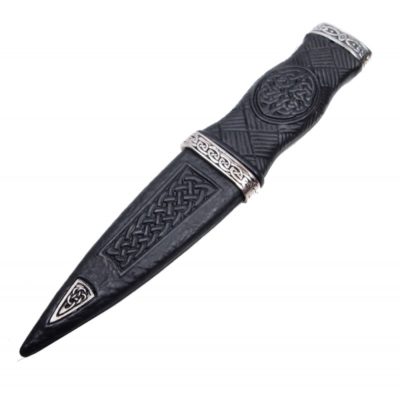 If you are going for a traditional look then be prepared to add Sgian Dubh to your list. Sgian Dubh are normally worn by tucking them into your kilt hose. You can put this on either side of your leg but make sure to put it on the side of the calf.
Brogues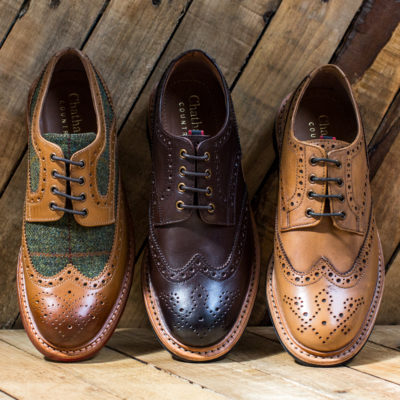 The last one of the list are Brogues. They are basically shoes that you wear with your kilt and without shoes no outfit is complete. These shoes come with long faces and no tongue. The long laces of these Brogues should be pulled tightly. Tie them in a over and under manner and then twist it 3 to 4 times and finally wrap them twice around the calf.
So, that was our article on Complete Guide To Wearing A Kilt Properly. If you have any questions regarding this post then please don't hesitate to post them in the comments section. If you enjoyed reading this article then make sure to share it with others.