The Black Red Long Gothic Women Jacket by Punk Rave is another great addition to our Women's Gothic Jackets catalog. This jacket is made out of black polyester and rayon fabric material. The jacket features an stylish red velvet trim to the collars, helm line and the cuffs.
The jacket features big and over-sized lapels along with red velvet trims. It features metal military style button fastening. The jacket features two flap pockets on the front. The flaps also features red velvet trim which compliments the overall design of this jacket.
Front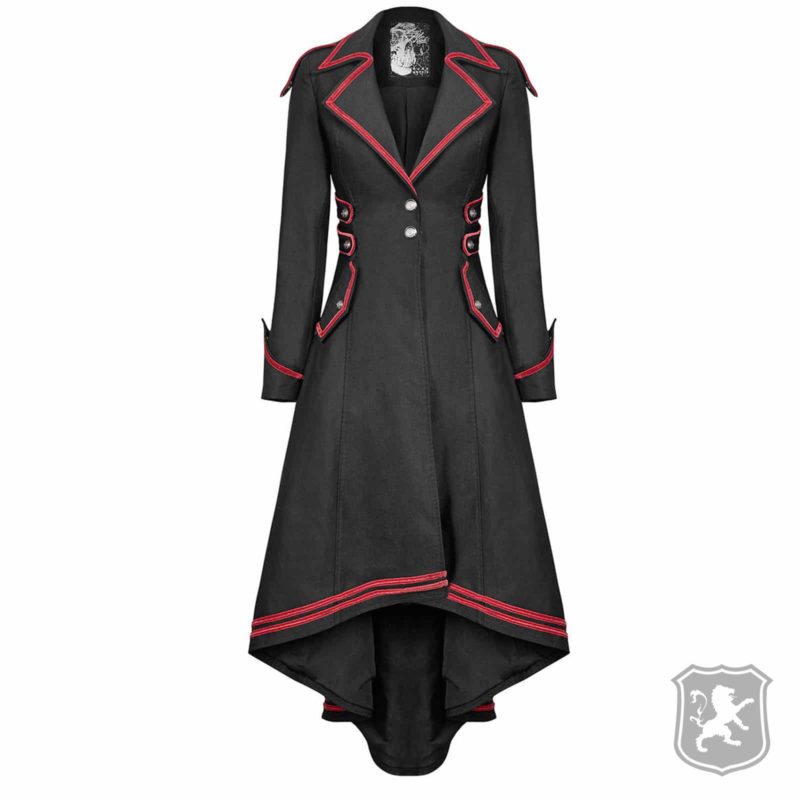 On the front of the jacket, you will see that it features an amazing Victorian design with a slight modern touch. The frock style of this jacket makes it look very unique and stylish. It features two flap pockets on the front. It also features two straps with red velvet trim on the sides.
Shoulders & Sleeves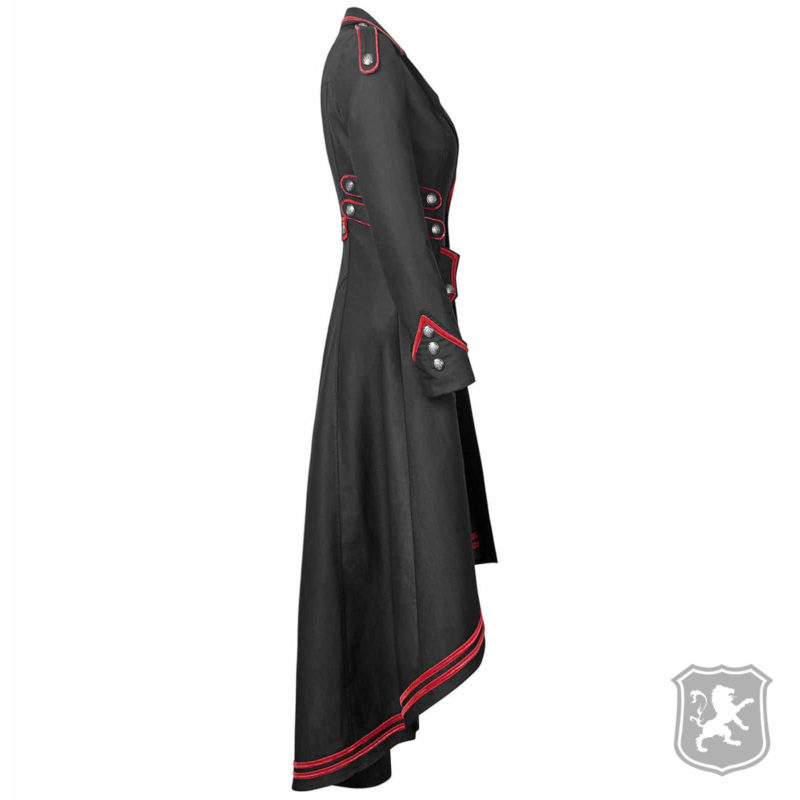 The jacket features military style straps on the shoulders along with red velvet trims which adds up to the beauty of this jacket. It features upward cuffs with V-cut on the sides. The cuffs features three metal decorative buttons which looks amazing.
Black Red Long Gothic Women Jacket Features
Women's Coat By Punk Rave
Antique Metal Button Fastening
Long Sleeves
Unique and Stylish Design
Perfect For Goths and Steampunks