The Black Braided Gothic Corset is another great addition to our Women's Gothic Jackets collection. This is a very stylish and beautiful jacket which features a beautiful cut in a versatile black stretchy cotton. This jacket is perfect for Goths or Steampunks. It features an amazing cut at the waist that flares gently to helm, which boasts dramatic long tails to the back.
The jacket features an amazing trim throughout the entire jacket. It also features metal button fastening which looks really great.
Front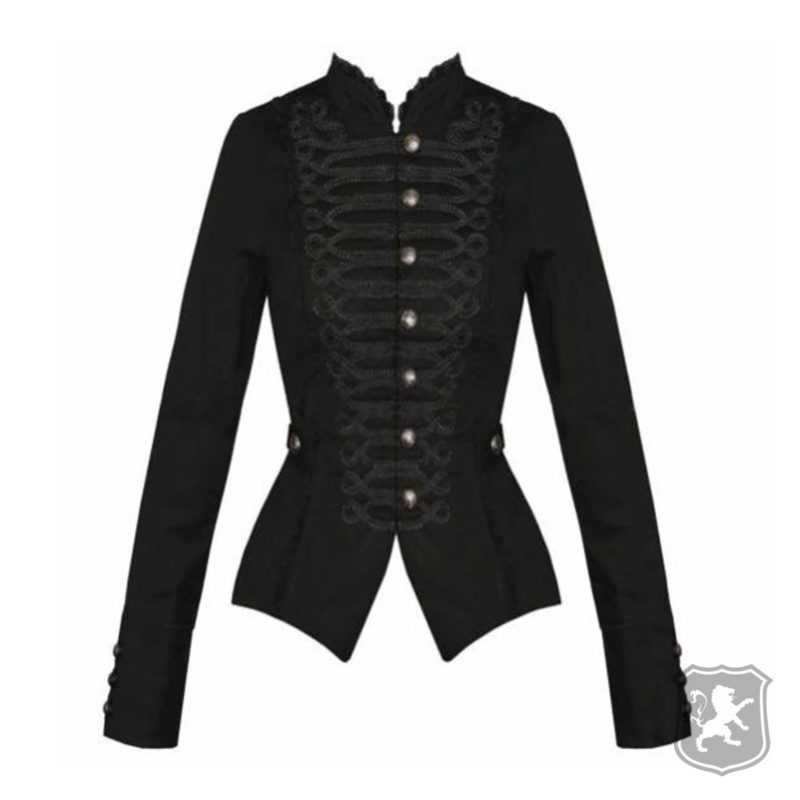 On the front of the jacket, you will see that it features an amazing and classy look. It features military style detailed braiding on the front, which can also be found on the cuffs of the jacket. The buttons that are used for fastening features big chrome metal design. It also features two decorative straps on the waist.
Back
The back of the jacket features corset lacing which goes really well with the overall design of the jacket. The cut of the jacket is trim to the waist and flares gently to the helm which looks really great.
Black Braided Gothic Corset Features
Beautiful Cut In Versatile Black Stretchy Cotton
Cut Is Trim To The Waist And Flares Gently To The Helm
Military Style Braiding
Striking Corset Lacing