The Ladies Black Military Gothic Style Braided Wool Effect Coat Jacket is a unique styled long jacket. It features a wool effect fabric material composed of Polyester, Viscose/Elastane. The jacket features small stand up collars which looks amazing. The jacket features tighter fit on the top and looser fit down, forming the shaped front hemline.
The jacket features amazing black braiding on the front of the jacket and on the sleeves ends which looks really great. It features button fastening. The jacket features two pockets on the front. This jacket is perfect for goths or steampunks.
Front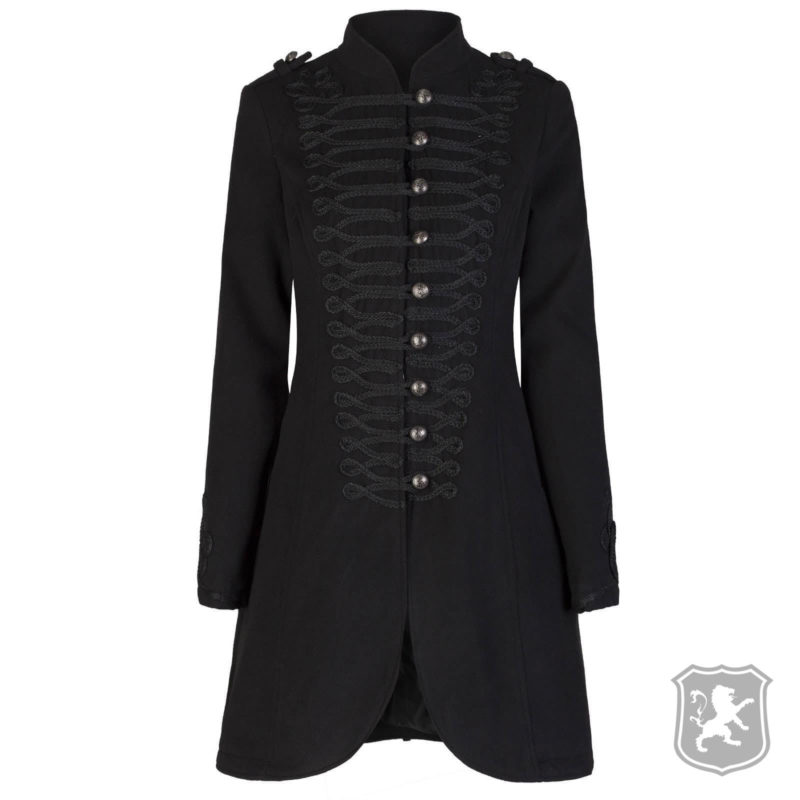 On the front of the jacket, you will see that it features an amazing and stylish design. It features amazing black braid detailing on the front of the jacket. The jacket features button fastening and some decorative buttons on the shoulders which enhances the beauty of this jacket.
Back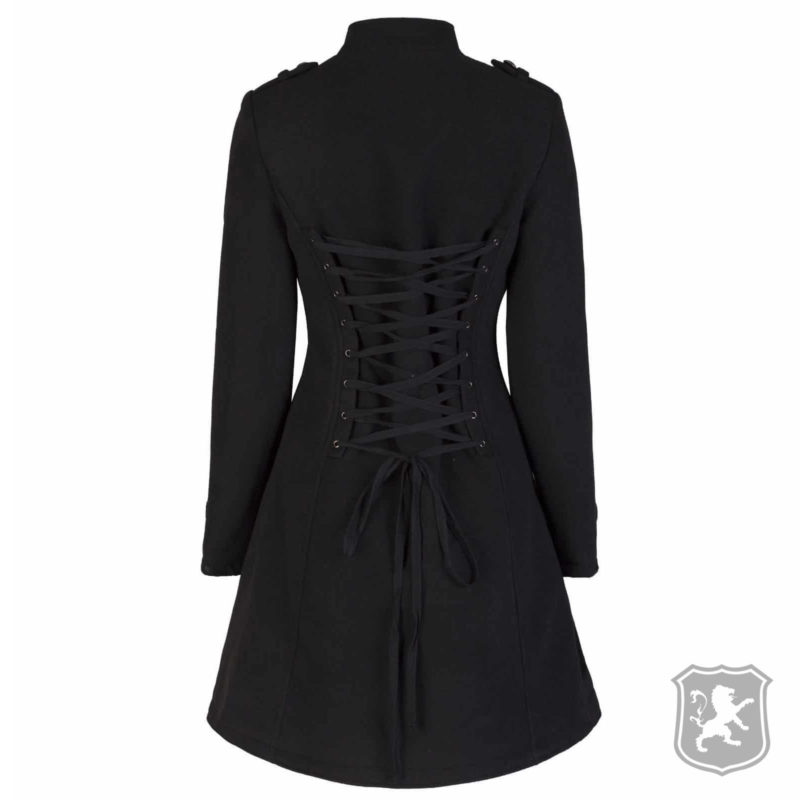 On the back of the jacket, you will see that it features a long tail which looks amazing. It features stylish lacing on the back which can also be used for adjustment purposes. The laces are attached using the chrome lace holders which looks great.
Ladies Black Military Gothic Style Braided Wool Effect Coat Jacket
Soft Wool Effect Fabric
Stand Up Collar
Amazing Black Braid Detailing
Two Pockets
Stylish Lace Up Detailing