The Double Breasted Padded Leather Jacket is an amazing jacket that is designed specially for bikers and leather jackets fanatics. The jacket is made out of 100% original sheep leather and it features double stitching which provides more durability to the jacket. The jacket features padded front, back, shoulders, sleeves, and sides which gives it a perfect look.
It features polyester lining and zipper fastening which is usually found on these types of jackets. It has three zipper pockets on the front and on the shoulders, it features vintage style leather straps that looks really great. It also features vintage style collars which adds up to the beauty of this jacket.
This jacket features different prices for different sizes. For example, for 2XL there would be an additional $15, for 3XL there would be an additional $30 and for 4XL there would be an additional $45.
Front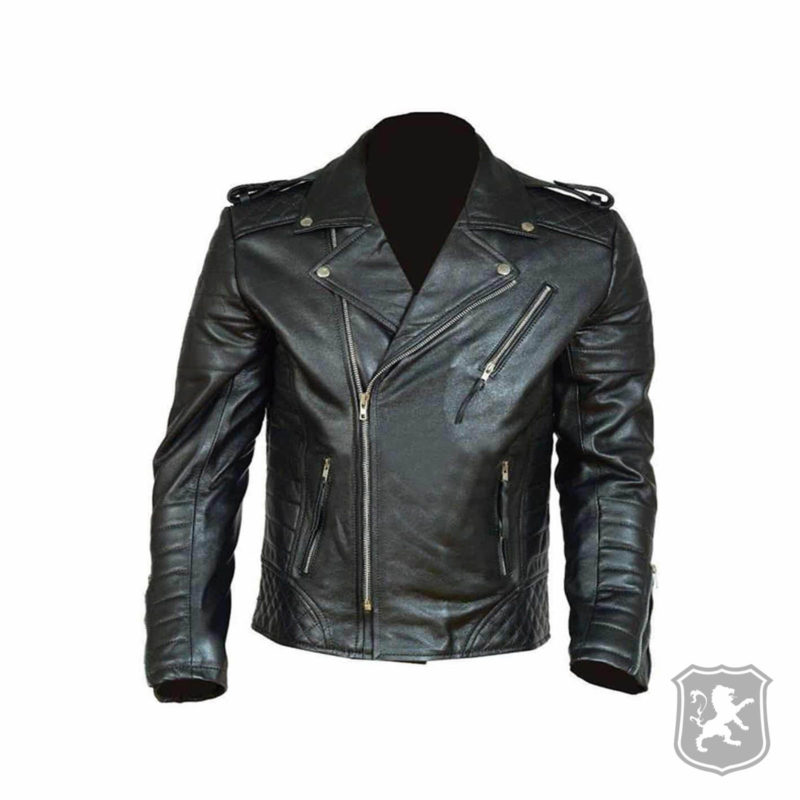 On the front of the jacket, you will see that it features an amazing vintage design that is perfect for bikers. The jacket features zipper fastening along with vintage style collars which gives it a great look. YKK zippers have been used in this jacket which are also known as the high quality zippers in the world. It features three zipper pockets on the front.
Collars, Sleeves & Back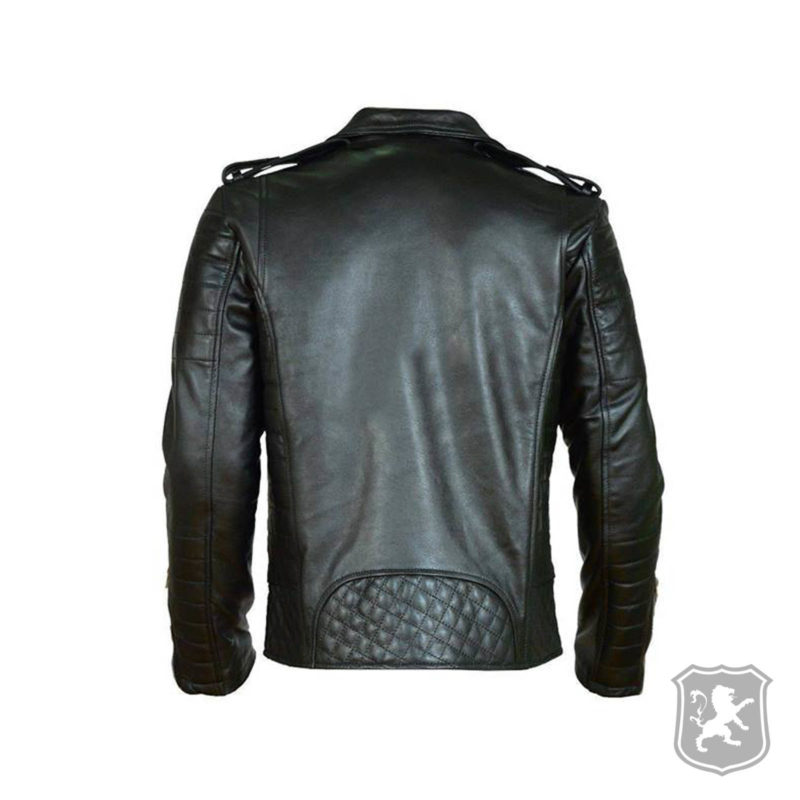 The shoulders of this jacket are stitched perfectly and padding is used for comfort. The helm of this jacket is round and simple without much decoration. The shoulders contains leather straps which looks really good.
The jacket features long sleeves and the cuffs has zipper for best fitting and adjustment. It also features an stylish polyester lining used on the entire jacket.
Double Breasted Padded Leather Jacket Features:
100% Pure Sheep Leather
Vintage Style Collars
Zipper Fastening
Three Zipper Pockets
Stylish Polyester Lining