The Black Biker Leather Jacket With Snap Closure is another great addition to our Men's Leather Jackets catalog. This jacket is made out of 100% pure sheep leather. It has zipper fastening along with leather straps. It has six pockets, two zipper pockets, two slide slit pockets with zipper, and two internal pockets.
Dual stitching has been used on this jacket which provides more durability and comfort to the wearer. The jacket features small collars and the sleeves of the jacket features zippers for proper adjustment purposes.
Front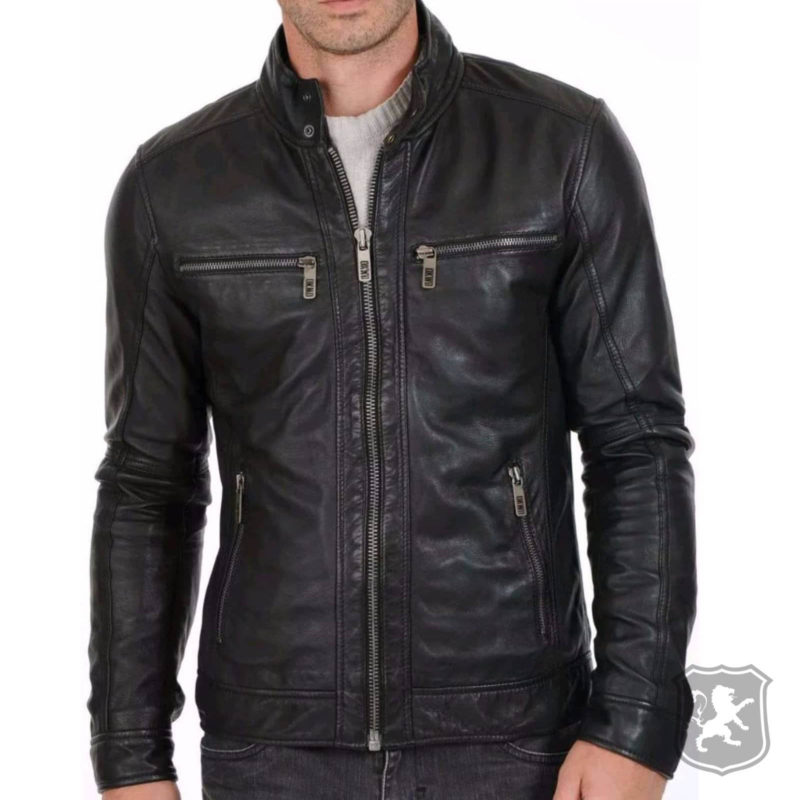 On the front of the jacket, you will see that it features an amazing and stylish design. The jacket features six pockets, two zipper pockets, two slit pockets, and two internal pockets. It has dual stitching which provide extra durability than usual. It also features zipper fastening and high quality lining.
Collars & Sleeves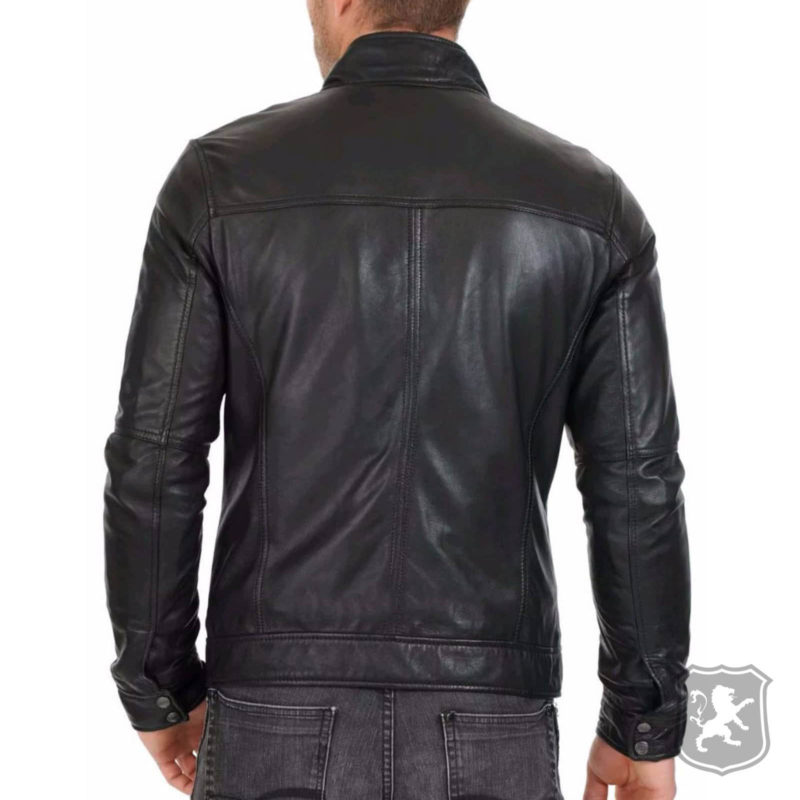 The jacket features long sleeves with snap closure. It has stylish collars that goes well with the overall design of the jacket. It also features an amazing lining on the back of the jacket.
Black Biker Leather Jacket With Snap Closure Features:
100% Pure Sheep Leather
Zipper Fastening
Six Pockets
Dual Stitching
Snap Closure Collars