The Bike Racing Leather Jacket is a jacket that is specially made for speed fanatics. The jacket features a high quality genuine sheep leather material with dual stitching that provides more durability. The reason why this jacket is perfect for speed lovers is that it features CE approved armors.
The jacket features five armors; two on the shoulders, two on the elbows, and the last one on the back of the jacket. It features zipper fastening and snap closure collars. The zippers that are used on this jacket are YKK zippers which are also known as the premium quality zippers. It also features stylish black fabric under the arms that looks really amazing.
Front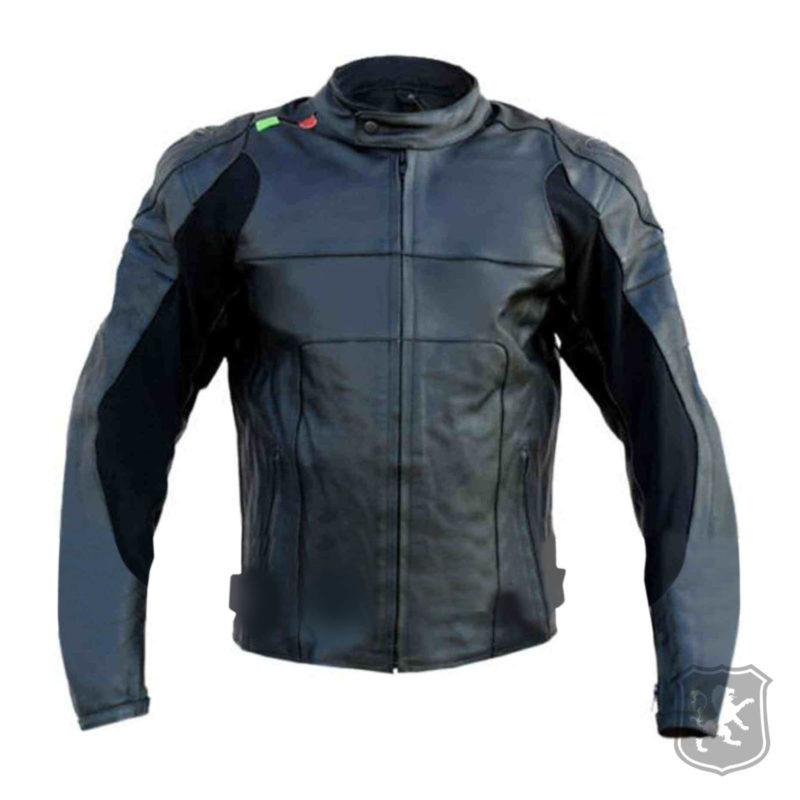 On the front of the jacket, you will see that it features an amazing design that is perfect for racers. The jacket features YKK zippers that are known as the quality zippers in the world. The jacket features round helm along with dual stitching which looks really great.
Sides, Sleeves & Back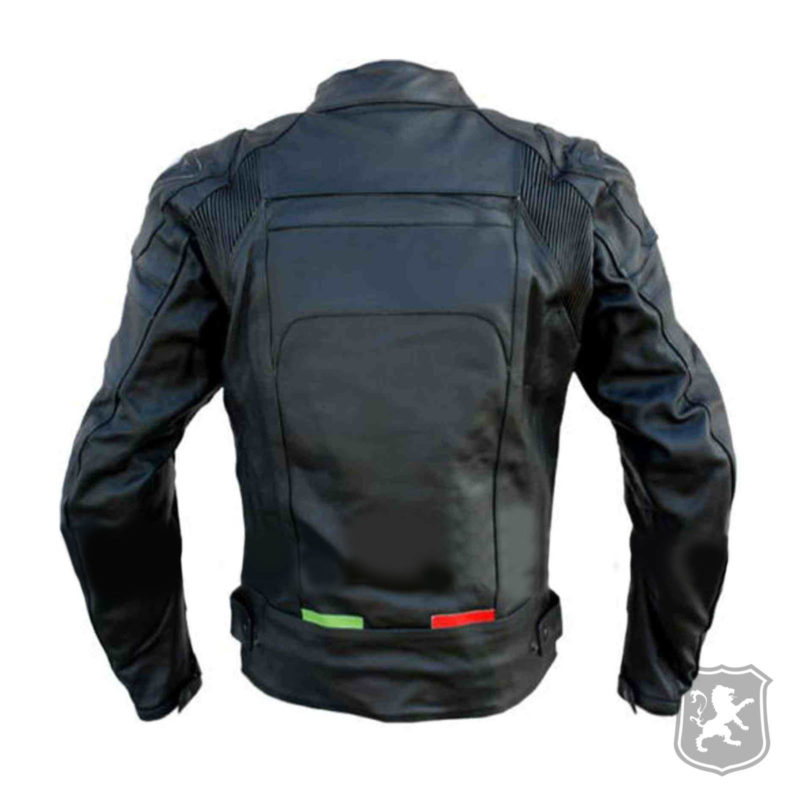 On the sides of the jacket, you will see that it features two leather straps that can be used for proper adjustment and comfort. The jacket comes with CE approved armors which makes it a secure jacket for the bikers.
The jacket features long sleeves and the sleeves has zippers for adjustment purposes. The back of the jacket features amazing matching color lining which compliments the front design.
Bike Racing Leather Jacket With Free CE Armors Features:
100% Pure Sheep Leather
CE Approved Armors
Zipper Fastening
Snap Closure Collars