The Vintage Slim Fit Black Leather Jacket is a jacket that is made out of 100% original sheep leather material. The jacket features zipper fastening and snap closure collars which looks really amazing.
The jacket features two flap pockets on the breast and two side slit pockets and one internal pocket. The shoulders contains two loops. The back side of the jacket features an amazing piping which looks really great.
This jacket features different prices for different sizes. For example, for 2XL there would be an additional $15, for 3XL there would be an additional $30 and for 4XL there would be an additional $45.
Front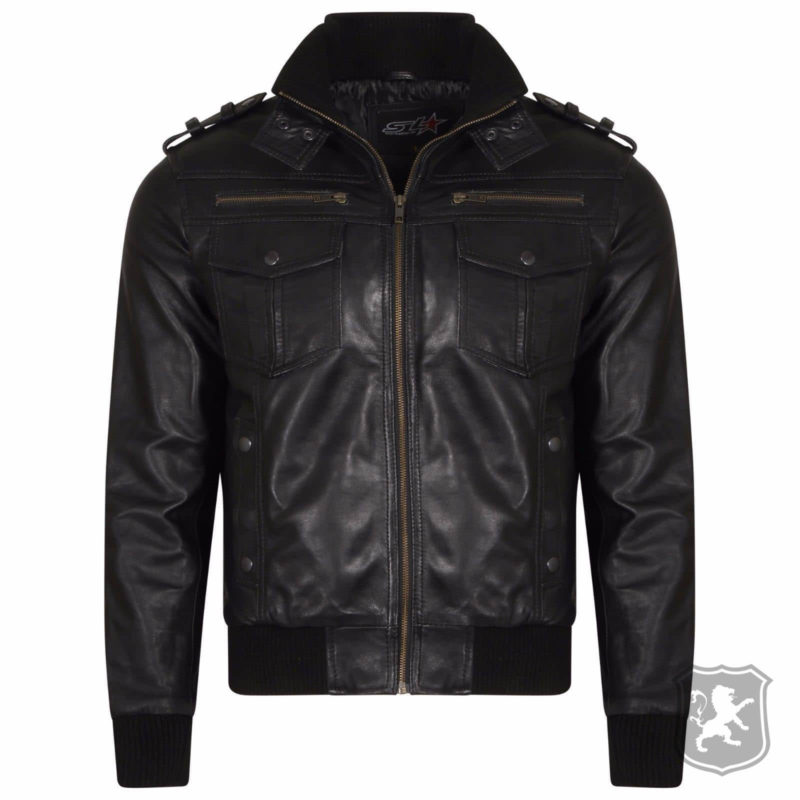 On the front of the jacket, you will see that it features an amazing design which is perfect for bikers of all kinds. It features zipper fastening and simple snap closure collars. The zippers that are used on this jacket are all high quality YKK zippers. The jacket features six pockets, two flap pockets, two side slit pockets, and two internal pockets. So this jacket fave enough pockets to store all of your necessary stuff easily.
Collars, Sleeves & Back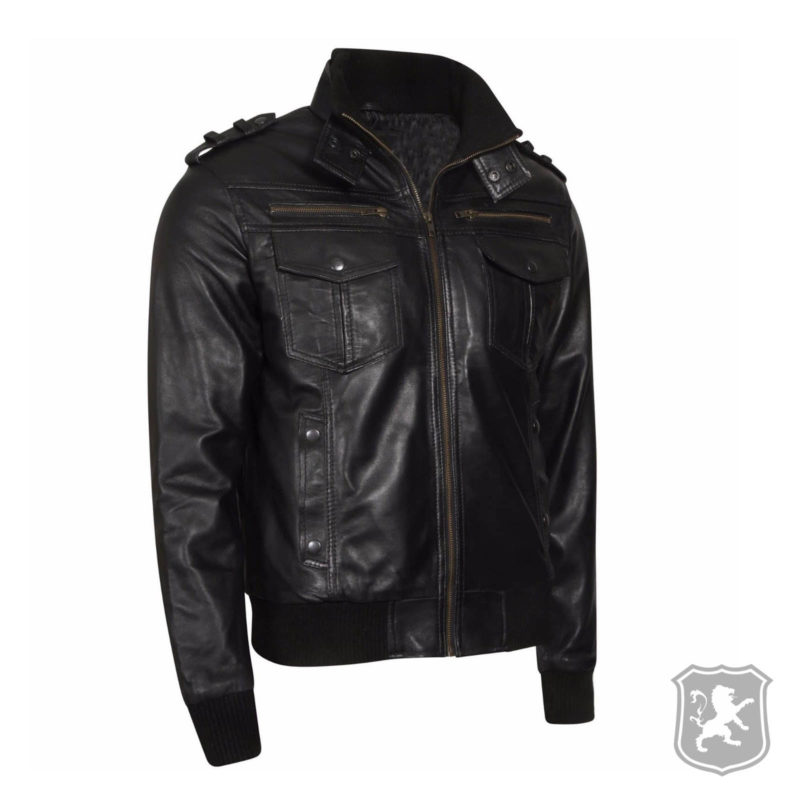 The jacket features stylish piping which adds up to the beauty of this jacket. The helm of this jacket is round and simple without much decoration. The shoulders contains two lapels and loops.
The jacket features snap closure small collars which looks amazing on this jacket. The cuffs and the helm features soft woolen material for comfortable wearing. It also features stylish polyester lining which looks amazing.
Vintage Slim Fit Black Leather Jacket Features:
100% Pure Sheep Leather
Zipper Fastening
Six Pockets
Shoulder Laps With Two Loops
Snap Closure Collars
Dual Stitching