The Roland Sands Clash Leather Jacket is a jacket that is made out of 100% pure sheep leather. It features zipper fastening and it has three zipper pockets on the front, one at breast and two slide slit pockets. The jacket features snap closure collars which usually looks great on a biker jacket.
The jacket also features armor in the shoulders, elbows, and back. It features dual stitching which not only looks good but also provides extra durability and comfort. The sleeves features zippers for proper adjustment and fit. The sides contains leather straps for adjustment and fitting.
This jacket features different prices for different sizes. For example, for 2XL there would be an additional $15, for 3XL there would be an additional $30 and for 4XL there would be an additional $45.
Front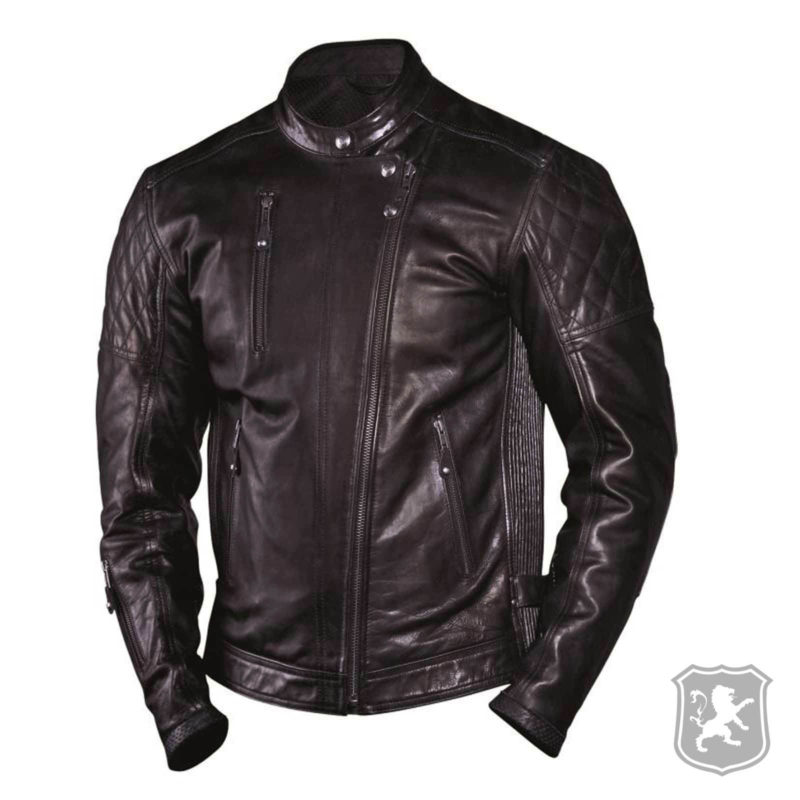 On the front of the jacket, you will see that it features an amazing design. The jacket features three zipper pockets on the front. It also features dual stitching for extra durability. The sleeves and back of this jacket are padded amazingly.
Collars & Sleeves
The jacket features short collars which looks amazing on this jacket. It features long sleeves that are padded amazingly. The cuffs features zippers for adjustment purposes.
Roland Sands Clash Leather Jacket Features:
100% Pure Sheep Leather
Zipper Fastening
Three Zipper Pockets
Dual Stitching