The Long Zipper Gothic Jacket With Hood is another amazing jacket designed specially for goths and steampunks. The jacket features a simple yet elegant design with zipper fastening. The materials used on this jacket are; Cotton, Spandex, and Slight Elastic.
Front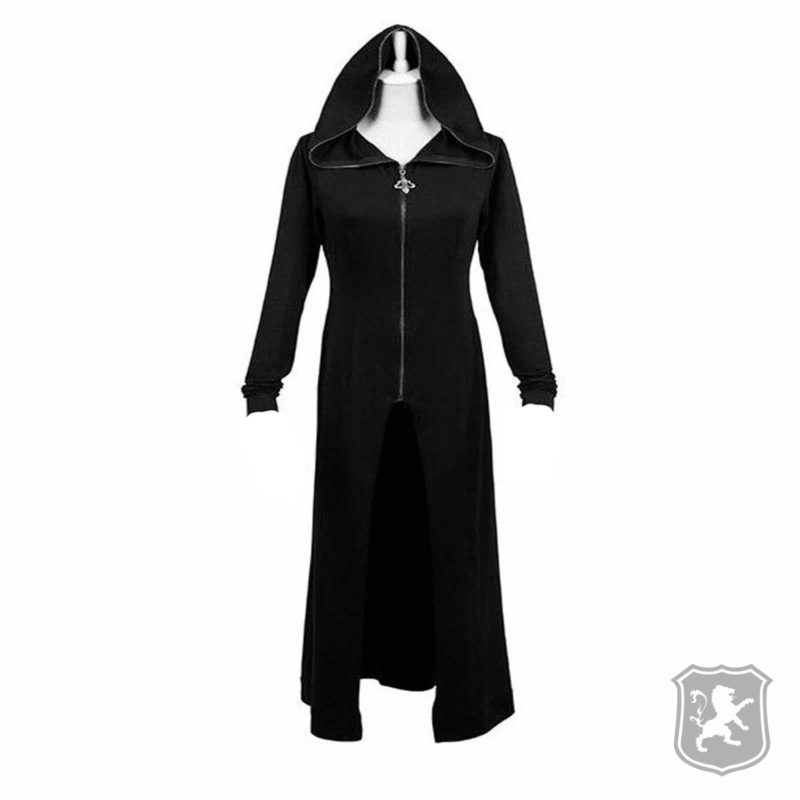 On the front of the jacket, you will see that it features an amazing design perfect for goths and steampunks. The jacket features stylish zipper fastening till the waist. It features a stylish cut down the waist which looks really nice and goes well with the overall design of the jacket. The jacket features tight sleeves and elastic material on the cuffs.
Hood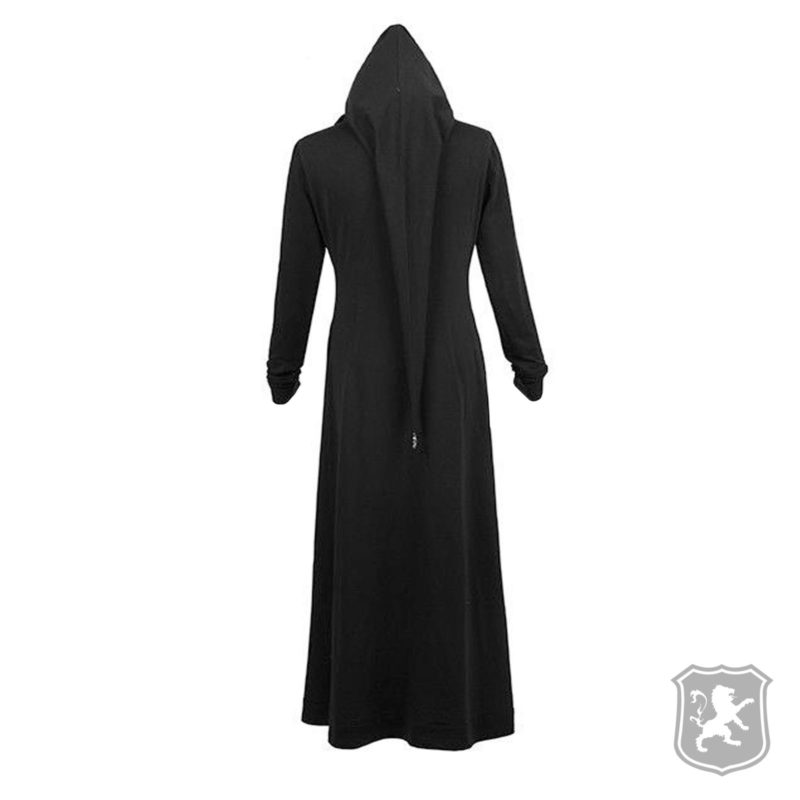 The jacket features a hood which gives it Witches look. On the end of the hood, it features a decorative chrome hardware which looks amazing. The hood tail falls till the waist, giving the jacket a unique and stylish look.
Long Zipper Gothic Jacket With Hood Features
Stylish and Unique Long Jacket
Perfect For Goths and Steampunks
Comfortable
Zipper Fastening