The Brando Vintage Motorcycle Black Leather Vest is a vest that we specially designed for vest fanatics. It features double stitching which not only looks good but also provides more durability. It features amazing padding on the front and the sides which gives it a perfect biker look.
The vest comes with polyester lining which adds up to the beauty of this vest. It features zipper fastening and it has three zipper pockets along with one flap pocket on the front. It also features a hidden pocket on the inside of the vest. The shoulders features vintage style straps which looks great.
This vest features different prices for different sizes. For example, for 2XL there would be an additional $15, for 3XL there would be an additional $30 and for 4XL there would be an additional $45.
Front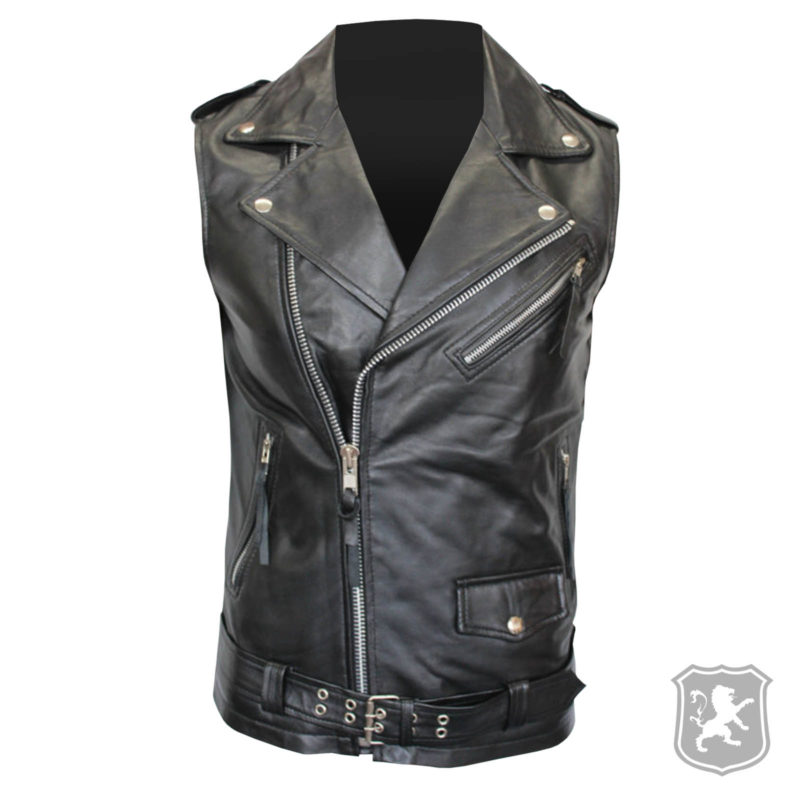 On the front of the vest, you will see that it is a perfect vest designed for bikers. It features zipper fastening along with vintage collars. The zippers used on the vest are YKK zippers. It features three zipper pockets on the front and one flap pocket on the left side of the jacket. The shoulders of this vest contains straps that looks amazing and goes well with the overall style of this vest.
Collars & Back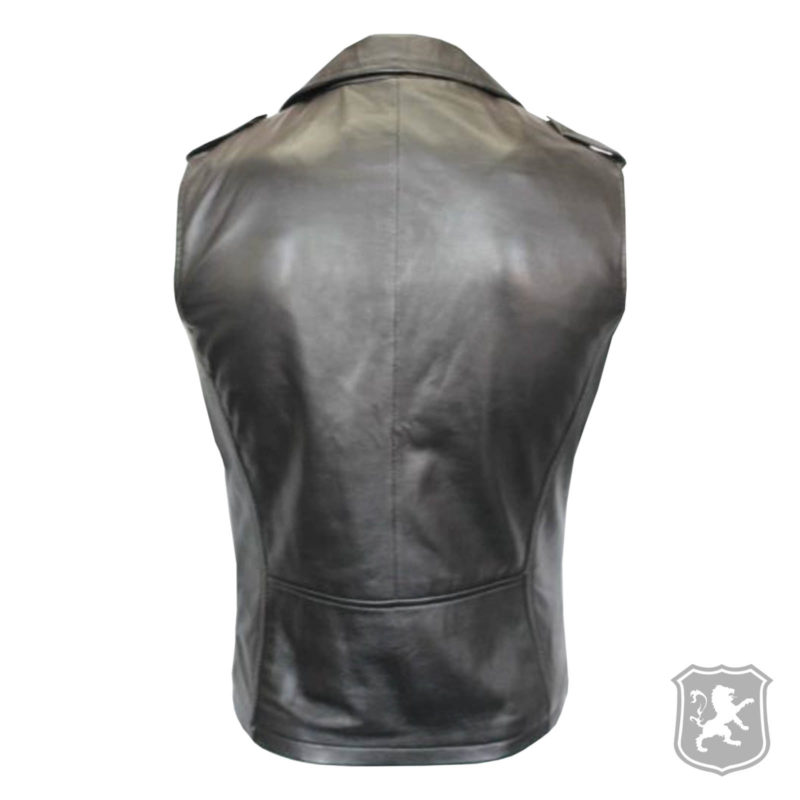 Since it is a vest it doesn't have any sleeves but it does features stylish collars with decorative chrome buttons. The lining used on this vest provides better adjustment and comfort.
Brando Vintage Motorcycle Black Leather Vest Features:
100% Pure Sheep Leather
Zipper Fastening
Vintage Style Vest
Stylish Polyester Lining
Three Zipper & One Flap Pocket
Vintage Style Collars