The Akacia Womens Red Velvet Jacket Frock Coat is an stylish Gothic/Steampunk style jacket. This jacket features a super soft red velvet polyester fabric. It features button fastening along with a unique and stylish collar design.
It features over-sized rounded lapels and amazing regency style black braiding detailing. It features long and wide sleeves along with layered ruffled black lace trims on the cuffs. The jacket features 100% velveteen polyester material along with black sateen polyester lining.
Front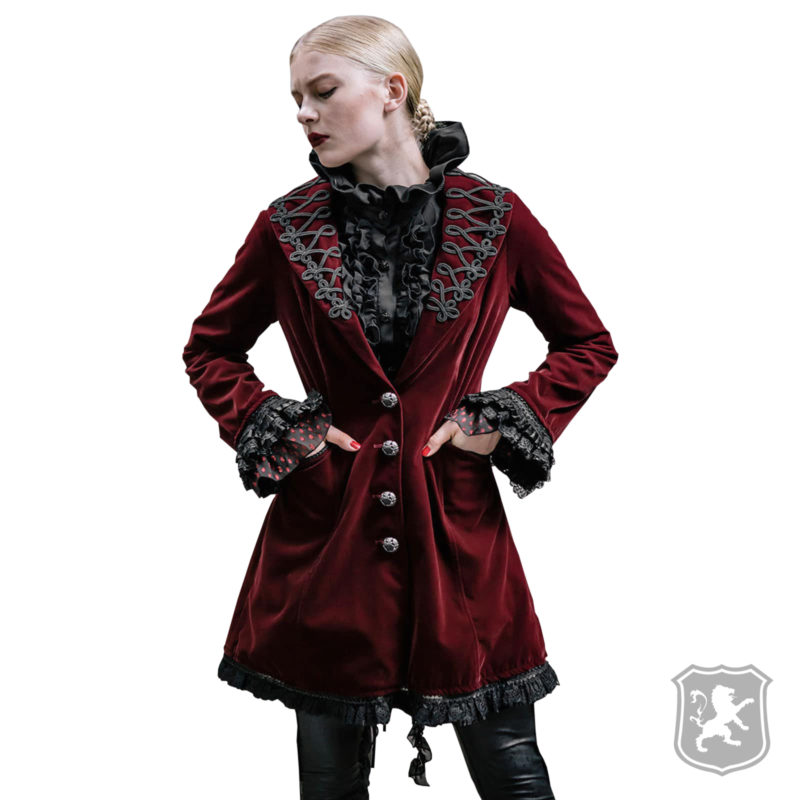 On the front of the jacket, you will see that it features an amazing design along with super soft red velvet polyester fabric. The jacket features a very unique and stylish collar design, which can also be worn turned down or up. It features an amazing braided detailing which matches with the entire theme of this jacket.
Back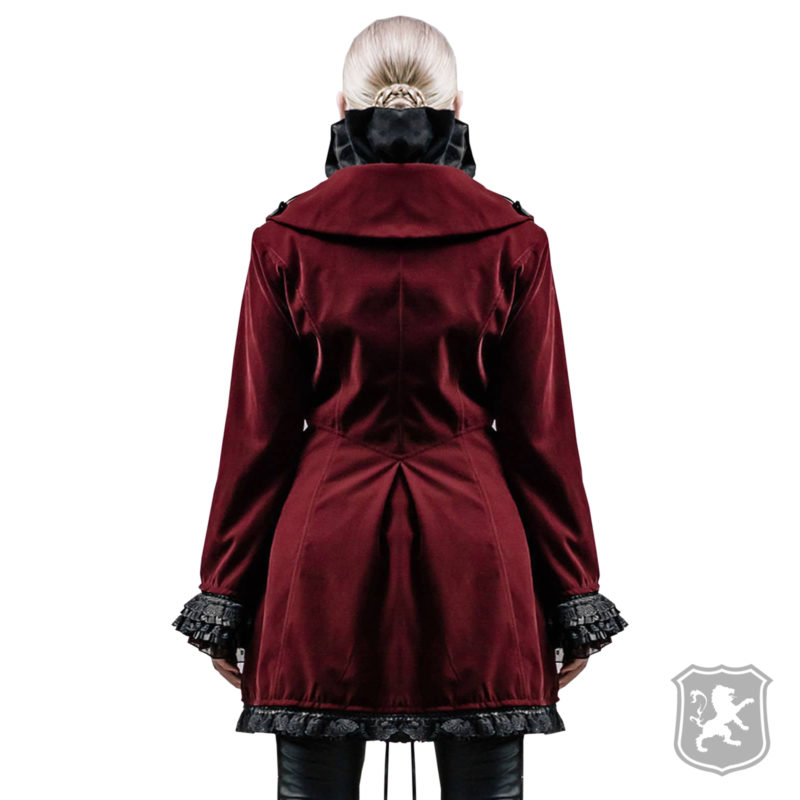 The jacket features button fastening and two pockets on the front. The sleeves of this jacket are round with stylish edges. On the back of the jacket, it features a simple one stitch that creates a pleat which looks really stylish and amazing.
Akacia Womens Red Velvet Jacket Frock Coat Features
Gothic/Steampunk Vampire Style Jacket
Light Weight
Super Soft Red Velvet Polyester Fabric
Button Fastening
Stylish Collar Design